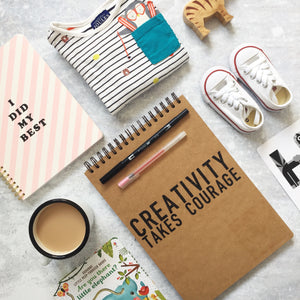 This month marks a full year since I returned to work after my Maternity Leave. I don't know what's scarier, how quickly that year has gone, or the realization that I've been back for twice as long as I was actually off work? I returned to my day job when H was six months old. Looking back, I don't know if I was ready to leave her, but right from the moment I discovered I was pregnant, the plan was always to do Shared Parental Leave with Mr Makes. However hard it would be, I consoled myself with the fact...
---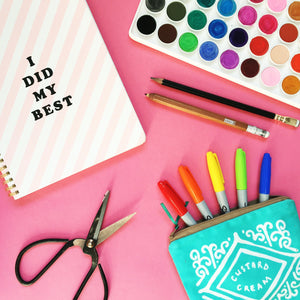 So, just how do you spark creativity? I've come up with some ideas, based on what I like to do when I find myself starting at a blank page.
---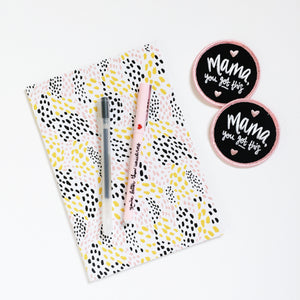 When I first published t
his blog post, it marked a whole nine months since I became a mother. 39 weeks of having a beautiful daughter in our lives, filling each day with sunshine. It also shares a little insight into the story behind the Mama You Got This design, which I first designed as an iron-on patch.
---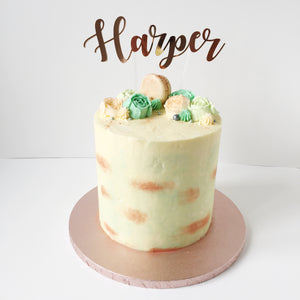 The best part of any party is the cake, right? At least that's my way of thinking. Harper's christening cake was going to be the first cake I ever made for her, and although she wouldn't be able to have a bit, I still wanted it to be incredible. I don't know if it's usual to have a colour scheme for a christening, but l'd already picked one: rose gold and mint. Incorporating mint green into the cake was easy as I'd simply use mint coloured buttercream, but rose gold was a bit trickier. There are so many options available...
---
I'm super-excited to share with you my first dressmaking project as a Mum! My sewing machine hasn't been touched for a while, so it felt really good to be making again. From the day we'd decided that we would have H christened, I was dreading finding something to wear. My post-baby body and shop changing rooms are not friends at the moment. Most of my pre-baby dressmaking had been for work-wear (hello Coco dress for each day of the week), and some more casual bits for the weekends. I had never even thought about making a dress for a special...